MFONATION, the leading NGO in Nigeria and the developer of the Medley fintech app, reaffirmed their commitment to funding more young people in the country to acquire different skills in the tech industry.
The statement was made recently as Chief Executive Officer of the organisation, Mr John Mfon John, who visited the Technical Scholarship Training Center sponsored by the organisation.
The forum learned online that the organization has provided scholarship training in different technical skills to some 139 young Nigerians from Akwa Ibom state in December 2022.
During his visit, Mr Mfon expressed his satisfaction at the level of work being done at the Centre, and commended the beneficiaries of the fellowship program for their resilience and commitment as their training continued.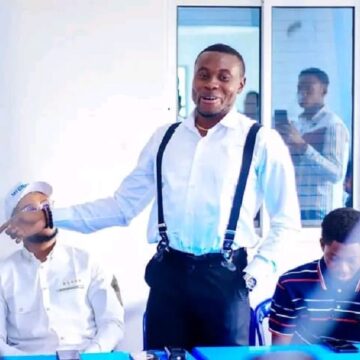 He encouraged trainees to aim higher through the opportunities afforded to them by the fellowship and pledged to recruit the best graduates with diverse skills in his team.
"Recently, we conducted our first tour since the start of the 2022 Technical Fellowship training for 139 Nigerians in different technical fields.
"I am in my convoy, Barr. Emediong Ekanem of Starton Autos & Cars, Comrade Ekerette Udoh, Comrade Idongesit Ossom (SOKAY), Comrade Lucky Wonte and Faith Usanga.
"We take this opportunity to commend the tenacity and commitment of the beneficiaries of our scholarship program and encourage them to build on the good foundation we have laid for them to aim higher.
"I have also shown without hesitation that I am open to accepting (into my team) many people who will complete the training with excellent knowledge and great commitment to push further.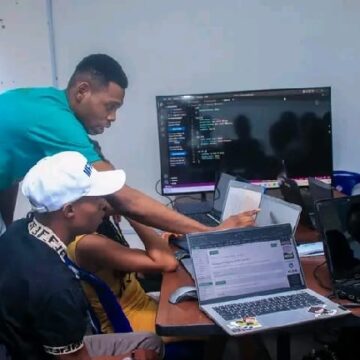 "Let me take this opportunity to make it clear that the MFONATION Foundation has been formed with our focus on the broader concerns of all of humanity, one of which is the reason that everyone can derive joy from us regardless of tribe, color, religion or language .
"Together we will make our society and the world a better place," asserts Mr Mfon.
read from and Niri tribune
Foundation reaffirms commitment to train more young Nigerians in tech skills